!-->!-->!-->!-->!-->!-->!-->!-->!-->!-->!-->!-->!-->!-->!-->!-->!-->!-->!-->!-->!-->!-->!-->!-->!-->!-->!-->!-->!-->!-->!-->!-->!-->!-->!-->!-->!-->!-->!-->!-->!-->!-->!-->!-->!-->!-->!-->!-->!-->!-->!-->!-->!-->!-->!-->!-->!-->!-->!-->!-->!--> !-->!-->!-->!-->!-->!-->!-->!-->!-->!-->!-->!-->!-->!-->!-->!-->!-->!-->!-->!-->!-->!-->!-->!-->!-->!-->!-->!-->!-->!-->!-->!-->!-->!-->!-->!-->!-->!-->!-->!-->!-->!-->!-->!-->!-->!-->!-->!-->!-->!-->!-->!-->!-->!-->!-->!-->!-->!-->!-->!-->!--> !-->!-->!-->!-->!-->!-->!-->!-->!-->!-->!-->!-->!-->!-->!-->!-->!-->!-->!-->!-->!-->!-->!-->!-->!-->!-->!-->!-->!-->!-->!-->!-->!-->!-->!-->!-->!-->!-->!-->!-->!-->!-->!-->!-->!-->!-->!-->!-->!-->!-->!-->!-->!-->!-->!-->!-->!-->!-->!-->!-->!--> !-->!-->!-->!-->!-->!-->!-->!-->!-->!-->!-->!-->!-->!-->!-->!-->!-->!-->!-->!-->!-->!-->!-->!-->!-->!-->!-->!-->!-->!-->!-->!-->!-->!-->!-->!-->!-->!-->!-->!-->!-->!-->!-->!-->!-->!-->!-->!-->!-->!-->!-->!-->!-->!-->!-->!-->!-->!-->!-->!-->!--> !-->!-->!-->!-->!-->!-->!-->!-->!-->!-->!-->!-->!-->!-->!-->!-->!-->!-->!-->!-->!-->!-->!-->!-->!-->!-->!-->!-->!-->!-->!-->!-->!-->!-->!-->!-->!-->!-->!-->!-->!-->!-->!-->!-->!-->!-->!-->!-->!-->!-->!-->!-->!-->!-->!-->!-->!-->!-->!-->!-->!-->
!-->!-->!-->!-->!-->!-->!-->!-->!-->!-->!-->!-->!-->!-->!-->!-->!-->!-->!-->!-->!-->!-->!-->!-->!-->!-->!-->!-->!-->!-->!-->!-->!-->!-->!-->!-->!-->!-->!-->!-->!-->!-->!-->!-->!-->!-->!-->!-->!-->!-->!-->!-->!-->!-->!-->!-->!-->!-->!-->!--> !-->!-->!-->!-->!-->!-->!-->!-->!-->!-->!-->!-->!-->!-->!-->!-->!-->!-->!-->!-->!-->!-->!-->!-->!-->!-->!-->!-->!-->!-->!-->!-->!-->!-->!-->!-->!-->!-->!-->!-->!-->!-->!-->!-->!-->!-->!-->!-->!-->!-->!-->!-->!-->!-->!-->!-->!-->!-->!-->!-->!-->
!-->!-->!-->!-->!-->!-->!-->!-->!-->!-->!-->!-->!-->!-->!-->!-->!-->!-->!-->!-->!-->!-->!-->!-->!-->!-->!-->!-->!-->!-->!-->!-->!-->!-->!-->!-->!-->!-->!-->!-->!-->!-->!-->!-->!-->!-->!-->!-->!-->!-->!-->!-->!-->!-->!-->!-->!-->!-->!-->!-->!--> !-->!-->!-->!-->!-->!-->!-->!-->!-->!-->!-->!-->!-->!-->!-->!-->!-->!-->!-->!-->!-->!-->!-->!-->!-->!-->!-->!-->!-->!-->!-->!-->!-->!-->!-->!-->!-->!-->!-->!-->!-->!-->!-->!-->!-->!-->!-->!-->!-->!-->!-->!-->!-->!-->!-->!-->!-->!-->!-->!-->!-->
Substantially Catholic Seminar at Marin Catholic High School 2013
The Goal
The primary goal is twofold: first, to demonstrate to faculty participants the links between their discipline and theology; second, to prepare them to actually address more topics in their discipline that are related to the Catholic intellectual tradition. The goal is reached when in the following academic year participants include more "Catholic topics" in their courses than they would have, had they not attended the seminar.
The Approach
Catholic high schools increase their positive impact on students when religion is integrated across the curriculum. The Substantially Catholic presenters are experts in making the important connections between particular academic disciplines and theology. In the seminar presentations participants learn more about Catholic teachings and themes through their own academic discipline. Participants will also come to understand how many topics usually covered in high school intersect with larger issues relating to Catholic belief and practice
Academic Disciplines
The Presenters
Dr. Gary Bouchard specializes in early modern lyric and narrative poetry. He has published essays on a variety of early modern authors including Edmund Spenser, Phineas Fletcher, William Alabaster, and more. He currently teaches courses in 16th and 17th century literature at Saint Anselm College in New Hampshire.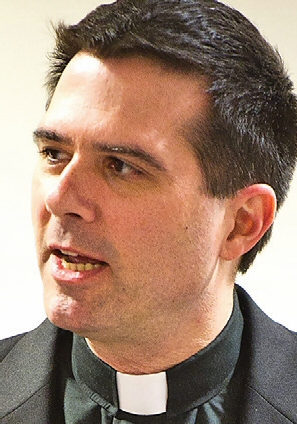 Rev. John M. Braverman, S.J., is Assistant Professor in Biology at Saint Joseph's University in Philadelphia. His areas of interest are evolutionary genetics and the dialog between science and religion. He holds a Master of Divinity from the Jesuit School of Theology in Berkeley, a Master of Arts in Health Care Ethics from Loyola University Chicago, a Ph.D. from the University of California at Davis, and a Bachelor of Arts degree from Princeton University.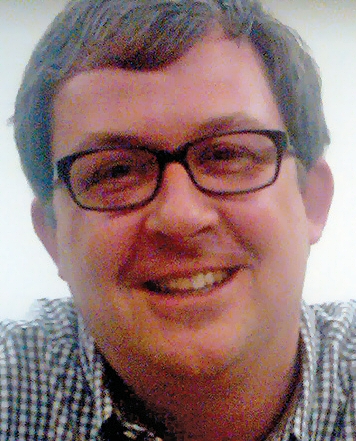 Dr. David A. King is Associate Professor of English and Film Studies at Kennesaw State University in Atlanta. He is also an affiliated faculty member with the Aquinas Center of Theology at Emory University, and an adjunct faculty member in the Graduate Department of Theology at Spring Hill College: The Jesuit College of the South. Dr. King is also an award-winning columnist.
!-->!-->!-->!-->!-->!-->!-->!-->!-->!-->!-->!-->!-->!-->!-->!-->!-->!-->!-->!-->!-->!-->!-->!-->!-->!-->!-->!-->!-->!-->!-->!-->!-->!-->!-->!-->!-->!-->!-->!-->!-->!-->!-->!-->!-->!-->!-->!-->!-->!-->!-->!-->!-->!-->!-->!-->!-->!-->!-->!-->!-->!-->!-->!-->!--> !-->!-->!-->!-->!-->!-->!-->!--> !-->!-->!-->!-->!-->!-->!-->!-->!-->!-->!-->!-->!-->!-->!-->!-->!-->!-->!-->!-->!-->!-->!-->!-->!-->!-->!-->!-->!-->!-->!-->!-->!-->!-->!-->!-->!-->!-->!-->!-->!-->!-->!-->!-->!-->!-->!-->!-->!-->!-->!-->!-->!-->!-->!-->!-->!-->!-->!-->!-->!-->!-->!-->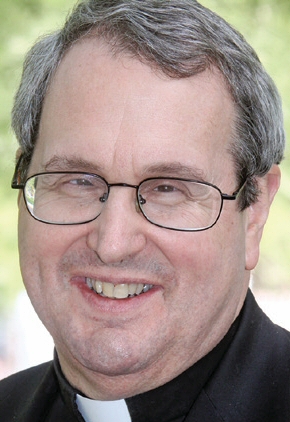 Fr. Robert Spitzer, S.J., is President of the Magis Center of Reason and Faith. Former President of Gonzaga University, Father Spitzer is a popular lecturer and recently published New Proofs for the Existence of God. His specialties include: philosophy of science, particularly space-time theory and transcendent implications of contemporary big bang cosmology; and metaphysics, particularly the theory of time and philosophy of God.
Unfortunately Fr. Stoeger has some health issues and will be unable to present at he Substantially Catholic Seminar. See below for a brief bio of Prof. Karl van Bibber, who will partially cover for Fr. Stoeger.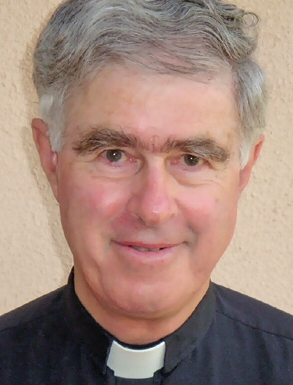 Fr. William Stoeger, S.J., is a staff scientist for the Vatican Observatory Research Group in Tucson, Arizona, and he specializes in in theoretical cosmology, high-energy astrophysics, and interdisciplinary studies relating to science, philosophy and theology. He has taught at the University of Arizona, the University of San Francisco, and the Summer School of the Vatican Observatory.

Prof. van Bibber is the head of the Department of Nuclear Engineering at the University of California, Berkeley. His specialties include nuclear particle physics as well as Astrophysics, and he is a Fellow of the American Association of for the Advancement of Science. He has been actively involved in the search for dark-matter axions and has over 100 peer-reviewed articles. He will only be able to be with us on Monday, June 10, and Fr. Piderit will continue covering his material on Tuesday and Wednesday. Fr. Piderit will have handouts for participants.
For the Substantially Catholic at Marin Catholic High School Brochure please, click HERE for download.
!-->!-->!-->!-->!-->!-->!-->!-->!-->!-->!-->!-->!-->!-->!-->!-->!-->!-->!-->!-->!-->!-->!-->!-->!-->!-->!-->!-->!-->!-->!-->!-->!-->!-->!-->!-->!-->!-->!-->!-->!-->!-->!-->!-->!-->!-->!-->!-->!-->!-->!-->!-->!-->!-->!-->!-->!-->!-->!-->!-->!-->!-->