!-->!-->!-->!-->!-->!-->!-->!-->!-->!-->!-->!-->!-->!-->!-->!-->!-->!-->!-->!-->!-->!-->!-->!-->!-->!-->!-->!-->!-->!-->!-->!-->!-->!-->!-->!-->!-->!-->!-->!-->!-->!-->!-->!-->!-->!-->!-->!-->!-->!-->!-->!-->!-->!-->!-->!-->!-->!--> !-->!-->!-->!-->!-->!-->!-->!-->!-->!-->!-->!-->!-->!-->!-->!-->!-->!-->!-->!-->!-->!-->!-->!-->!-->!-->!-->!-->!-->!-->!-->!-->!-->!-->!-->!-->!-->!-->!-->!-->!-->!-->!-->!-->!-->!-->!-->!-->!-->!-->!-->!-->!-->!-->!-->!-->!-->!--> !-->!-->!-->!-->!-->!-->!-->!-->!-->!-->!-->!-->!-->!-->!-->!-->!-->!-->!-->!-->!-->!-->!-->!-->!-->!-->!-->!-->!-->!-->!-->!-->!-->!-->!-->!-->!-->!-->!-->!-->!-->!-->!-->!-->!-->!-->!-->!-->!-->!-->!-->!-->!-->!-->!-->!-->!-->!--> !-->!-->!-->!-->!-->!-->!-->!-->!-->!-->!-->!-->!-->!-->!-->!-->!-->!-->!-->!-->!-->!-->!-->!-->!-->!-->!-->!-->!-->!-->!-->!-->!-->!-->!-->!-->!-->!-->!-->!-->!-->!-->!-->!-->!-->!-->!-->!-->!-->!-->!-->!-->!-->!-->!-->!-->!-->!--> !-->!-->!-->!-->!-->!-->!-->!-->!-->!-->!-->!-->!-->!-->!-->!-->!-->!-->!-->!-->!-->!-->!-->!-->!-->!-->!-->!-->!-->!-->!-->!-->!-->!-->!-->!-->!-->!-->!-->!-->!-->!-->!-->!-->!-->!-->!-->!-->!-->!-->!-->!-->!-->!-->!-->!-->!-->!-->
!-->!-->!-->!-->!-->!-->!-->!-->!-->!-->!-->!-->!-->!-->!-->!-->!-->!-->!-->!-->!-->!-->!-->!-->!-->!-->!-->!-->!-->!-->!-->!-->!-->!-->!-->!-->!-->!-->!-->!-->!-->!-->!-->!-->!-->!-->!-->!-->!-->!-->!-->!-->!-->!-->!-->!-->!--> !-->!-->!-->!-->!-->!-->!-->!-->!-->!-->!-->!-->!-->!-->!-->!-->!-->!-->!-->!-->!-->!-->!-->!-->!-->!-->!-->!-->!-->!-->!-->!-->!-->!-->!-->!-->!-->!-->!-->!-->!-->!-->!-->!-->!-->!-->!-->!-->!-->!-->!-->!-->!-->!-->!-->!-->!-->!-->
!-->!-->!-->!-->!-->!-->!-->!-->!-->!-->!-->!-->!-->!-->!-->!-->!-->!-->!-->!-->!-->!-->!-->!-->!-->!-->!-->!-->!-->!-->!-->!-->!-->!-->!-->!-->!-->!-->!-->!-->!-->!-->!-->!-->!-->!-->!-->!-->!-->!-->!-->!-->!-->!-->!-->!-->!-->!--> !-->!-->!-->!-->!-->!-->!-->!-->!-->!-->!-->!-->!-->!-->!-->!-->!-->!-->!-->!-->!-->!-->!-->!-->!-->!-->!-->!-->!-->!-->!-->!-->!-->!-->!-->!-->!-->!-->!-->!-->!-->!-->!-->!-->!-->!-->!-->!-->!-->!-->!-->!-->!-->!-->!-->!-->!-->!-->
Substantially Catholic Seminar at Marin Catholic High School 2013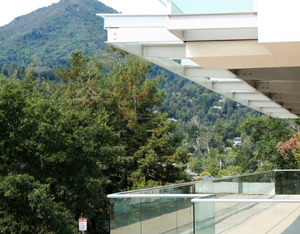 Fees
The institutional fee is $2,000. A high school which pays this fee can send up to four faculty members or administrators to participate in the seminar. This covers all their costs, including meals, for the seminar. The only exception is accommodations, if desired, at a local hotel; these expenses are paid by the individual or institution. If the high school sends more than four people, the additional cost per person is $300.
The fee for an individual is $700. This fee and applies to any participant whose high school employer is not registered as an institution. The special rate of $300 per person applies to grade school principals, pastors, and religious.
Payment
Payment is due by June 5, 2013.
Checks should be made payable to the Catholic Education institute and the check to:
Catholic Education Institute
c/o Fr. John Piderit, S.J.
St. Helena Hall, Suite 202
925 Hutchinson River Parkway
Bronx, New York 10465
Meals and Accommodations
All meals are provided either on site or, for dinner, at a local restaurant. For those who are coming from a distance, special rates have been arranged at the Courtyard Larkspur, just two miles from the high school. Those interested should call the hotel at 415-925-1800, tell them you will be participating in the seminar at Marin Catholic, and then make your own arrangements.
Preparation e-Booklets
All participants will receive e-reading materials for the seminar. The theology and philosophy readings will be the same for all participants. In addition to these readings, participants will also receive a set of readings particular to the disciplinary track for which they have registered.
If you have any questions, please contact Joe Tassone at Marin Catholic High School via cell phone 415-215-8571 or email, jtassone@marincatholic.org
Alternatively you can call Fr. John Piderit, S.J., at 718-823-8565.
To register please, click HERE
For the Substantially Catholic at Marin Catholic High School Brochure please, click HERE for download.
!-->!-->!-->!-->!-->!-->!-->!-->!-->!-->!-->!-->!-->!-->!-->!-->!-->!-->!-->!-->!-->!-->!-->!-->!-->!-->!-->!-->!-->!-->!-->!-->!-->!-->!-->!-->!-->!-->!-->!-->!-->!-->!-->!-->!-->!-->!-->!-->!-->!-->!-->!-->!-->!-->!-->!-->!-->!-->!-->!--> !-->!-->!-->!-->!-->!-->!-->!--> !-->!-->!-->!-->!-->!-->!-->!-->!-->!-->!-->!-->!-->!-->!-->!-->!-->!-->!-->!-->!-->!-->!-->!-->!-->!-->!-->!-->!-->!-->!-->!-->!-->!-->!-->!-->!-->!-->!-->!-->!-->!-->!-->!-->!-->!-->!-->!-->!-->!-->!-->!-->!-->!-->!-->!-->!-->!-->
!-->!-->!-->!-->!-->!-->!-->!-->!-->!-->!-->!-->!-->!-->!-->!-->!-->!-->!-->!-->!-->!-->!-->!-->!-->!-->!-->!-->!-->!-->!-->!-->!-->!-->!-->!-->!-->!-->!-->!-->!-->!-->!-->!-->!-->!-->!-->!-->!-->!-->!-->!-->!-->!-->!-->!-->!-->!-->!-->